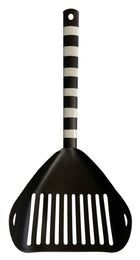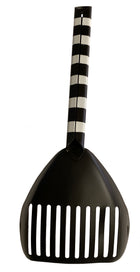 Description
This is another of our original litter scoops. It is super durable and made of powder-coated metal. It is good-looking too: the handle is black and white stripe; the bucket is black.

The bucket of this cat litter scoop is  shallow. The edges curl up so you are able to scoop corners easily. The bucket measures 5" wide at the bottom and 1" deep.

Easy to clean and durable; long-lasting.